I was so psyched to be invited to an exclusive event for the grand opening of the new
Hanna Andersson
kids clothing store at the Shops of Mission Viejo! Not only did I get to see some familiar friendly blogger faces, I met many new blogger friends. I've admired Hanna Andersson catalogs for years but had never been in a store yet. (There are only about
40 stores
throughout the United States, but more are opening in the near future.)
If you haven't had the privilege of experiencing Hanna Andersson first hand, some of the main benefits of their clothes are bright, fun designs and the extremely soft, durable cotton. The clothes are inspired by Sweden, designed in Portland and (some) manufactured in China. (These business details confounded a few us blogger chicks.) You pay a little more for the clothes than you would at Old Navy or Target, but with the extra cost, you get substantially better quality (honestly).
Believe me, I am extremely frugal, so for me to spend what I did that night on few items is extremely out of character. The last few years, I've been buying my kids' clothes at Children's Orchard consignment shop, where I've found several Hanna Andersson outfits (that I still have). I feel that spending a lot on kids clothes is a waste of money since they trash everything they wear and outgrow it so quickly.
BUT
- I decided to stretch out of my financial comfort zone at the grand opening event. Peer pressure and being caught up in the moment, you know. I bought an adorable pillowcase dress (on sale - yay!) for my l'il chickadee, a pink long sleeve t-shirt with picture of a girl in glasses on the front for my older chickadee, since she sports the spectacles.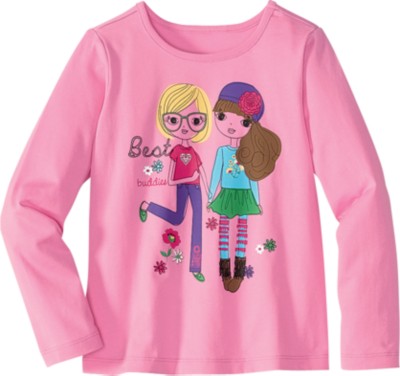 I also bought each girls a two-pack of socks and a pair of feet-less/ankle tights in bright colors and patterns. I was hesitant to spend a little more on these basic items, but I'm glad I did. The chickadees put them on the very next day and excitedly told me how soft and comfy the socks were. My l'il chickadee, who tends to be hard to please, said, "the line over my toes isn't even irritating me!" My older chickadee put her new shirt on right away and wrapped her arms around herself and hugged it with a big smile on her face.
I didn't know it could make so much of a difference to them, but apparently they do notice how their clothes feel. I almost wish I had bought them some Hanna Andersson underwear for the new school year instead of the scratchy, dull cotton Hanes I went with. Their underwear was extremely soft and made from organic cotton.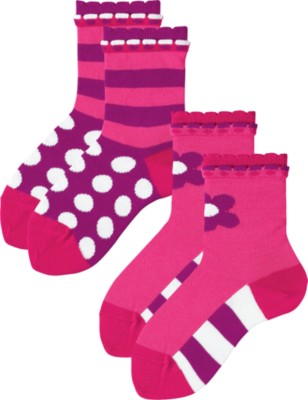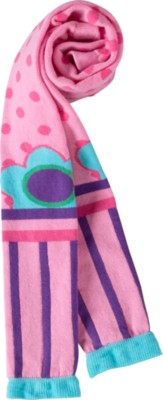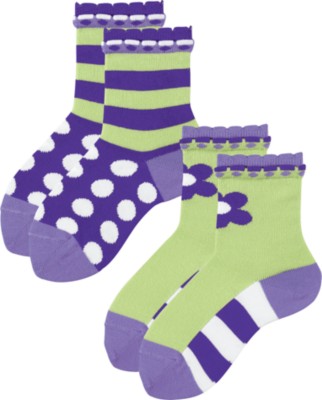 They do sell cute boys clothes (as well as women's on their website), but I didn't buy anything for the l'il chicken hawk - his dresser drawers are too full as is. But I really liked the pajamas and I may go back for a pair when it's time to go shopping for him. I love these pajamas: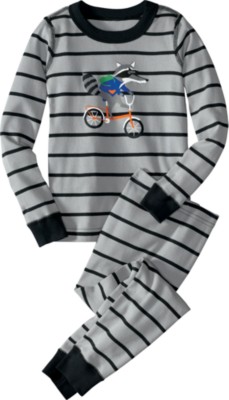 I had such a fun time talking to all of the bloggers as well as the store staff, it was an extremely warm, pleasant and fun event. At one point, the table of desserts and drinks collapsed on one side, sending it all crashing to the floor. Everyone was so respectful and courteous at that sensitive moment, even though it was hard not to laugh in surprise. I really wanted to shout out, "Five second rule!" and take all of the fallen treats home with me. But alas, they were likely tossed in the back room.
Another snag of the evening was a cash register mishap when my BOGO (buy one, get one half off) discount wasn't calculating properly. But management was there in an instant with some quick troubleshooting. I wasn't bothered by it, but they were starting to get concerned that it was a store-wide issue with certain items, and they were very apologetic and sweet throughout the process. I know it had to be stressful to encounter these tech issues the evening before the official public opening of the store. I tip my hat to these ladies!
Hanna Andersson's CEO, Adam Stone seems like a genuinely nice, authentic guy and very personable. It seems as though they are a solid retail business with a bright future. I hope that I can continue to shop here in the future, as long as I'm still employed with a disposable income...
Disclaimer: I was not compensated for this post; I was provided a 20% discount on merchandise and a swag bag with children's books. All opinions are my own and honest.