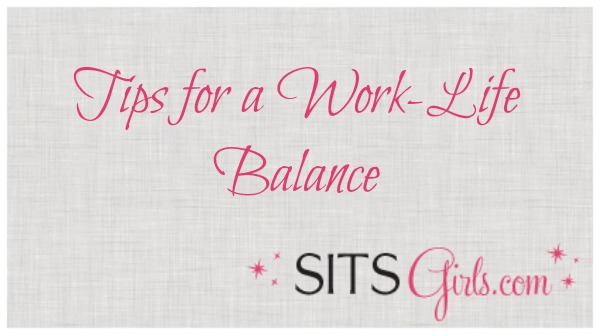 SITSGirls.com
recently posted a list of
work/life balance tips
for working moms. The article was geared for professional writers/bloggers, but they could benefit any working chick.
Some of the things I'm already proficient at:
Scheduling
Making To-Do Lists
Things I need to work on:
Learning to Say No
Winning the Lottery and Hiring a Staff of 20
As usual, I'm struggling with balance lately and am feeling those familiar pangs of discontent. I am happy to be employed with a stable job, but I have so many interests and activities I want to pursue. Not to mention trying to stay healthy and eat right. It's hard to do all the things I need and want to do every day.
When I start feeling stressed like this, I start picking apart every aspect of my life and wanting to overhaul it. I daydream about quitting, moving far away, ultimate freedom. What's sobering to me is the reality that none of these daydreams are possible anytime soon. I'm stuck in a working rut.
In happier news, I just bought a little stationary bicycle peddle machine that I can use at work to help me exercise while at my desk. Genius! You can exercise your legs or arms with it apparently. All this for only $30! I'm starting my new routine tomorrow and expect to lose 5 pounds by Thanksgiving. (It might work as long as I don't eat my kids' Halloween candy.) I'm sure it won't look funny at all when people walk by my office. Or when I start wearing a sweat band to work.