I turned 40 last week! It's a little sad for me, but I had an awesome party to celebrate with about 60 friends on a booze cruise. I wish it never had to end though - I had so much fun!
I've been challenging myself leading up to my birthday to get in better shape, be more outgoing, adventurous and have more fun. In a way, it's an attempt to stave off depression that always wants to creep in. So perhaps I've been a little manic and uncharacteristic of myself lately, but I think I've definitely invigorated my life.
My latest rebellious act is that I've scheduled a breast augmentation! I'm having surgery this Thursday (three more days)! I'm excited, but also nervous. I've always been small chested, so it's part of my identity! I think it will be interesting to adjust to a real chest for once!
In a way, I wish I didn't go around telling people I'm having it done though. Some people have an opinion against it and question my motive. I think they are valid arguments against breast augmentation, and I've believed those things myself in the past. But now I have decided
not
to live with a teenage boy physique anymore. I have developed a funny retort: "I'd like to have bigger boobs than my husband." (Which is true; he does have plump man boobs right now, and mine are shriveled up nursing boobs.) I successfully nursed three healthy babies for almost their entire first year of life, so these boobs have been very giving and utilitarian; they've done their job very well! Now it's time for them to shine!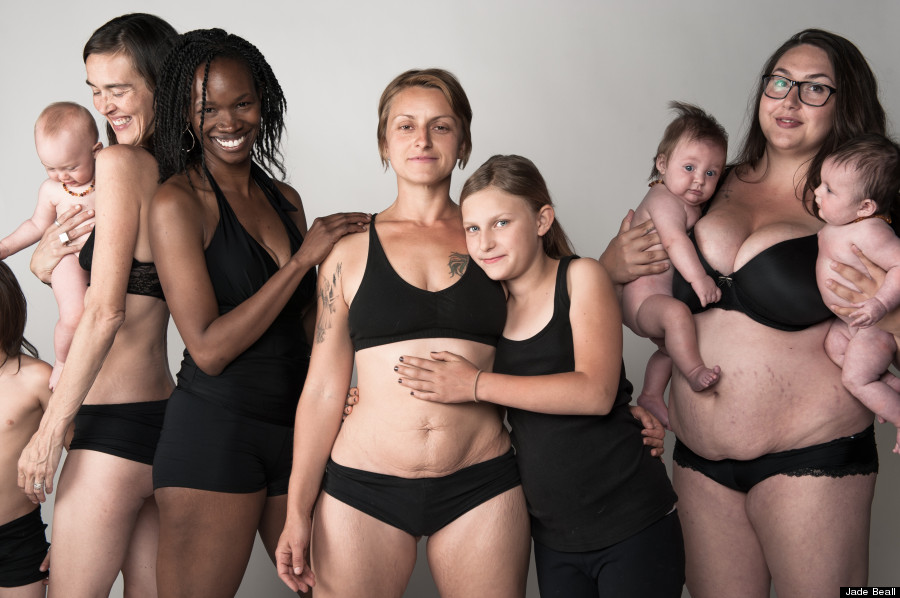 "What Nine Months of Pregnancy Actually Does to a Woman's Body" - Huffington Post
When I told my mom, she said to me, "I think you've been living in California too long."
Here is the email I got from my mother in law when I told her the news:
"Wow! What a surprise. I had no idea breast implants were on the radar! You seem so "organic", to put something foreign into you body would have been the last thing I would have imagined. I always pictured you camping, hiking; the all natural outdoor girl from Washington."
She also is concerned about the message it sends to my daughters, their body image and that women are viewed as sex objects. (Personally, I'd like to be seen as a sex object right about now!)
Here is a Facebook message I got from a coworker/friend:
"A mom-friend of mine posted this article and I looked at every photo and a piece of my heart is breaking a bit. It shows what a woman's body looks like after carrying a baby for 9 months. Such a feat of power and creativity changes our whole lives, including our bodies. The women in these photos, and you, are so beautiful.
Ok, ok, I know I'm just a coworker. (And hopefully a friend who is becoming a better and better friend!) And you only let me into this very personal disclosure this week because you trusted me enough to tell me, and NOT so that I could talk you out of it or judge you for it. So I will steer clear of doing either of those.
"Just a coworker" you may be, but I love you like my weird big sister. I can't say if it's "wrong" to get a boob job. And it probably isn't wrong. But it is so easy to do for the wrong reasons. I guess, I just wanted to lift you up and encourage you to take a deep breath and a moment to meditate on where your heart is at. Do you *actually* believe you are beautiful? Do you know you rock and that you are strong and original and creative and quirky and crazy-hard working and highly-accomplished and independent and that ALL of that and your identity and personal sense of confidence and beauty get to come from none other than the almighty God of the whole universe!?! The creator of the concept of looking good itself formed you Himself. He made no mistake when he fashioned your proportions.
I don't think that means we ought to never "upkeep" and dress up our bodies, but, we are able to do so without a single bit of our identity/confidence being extracted from our bodily appearance. After that big list of your character traits, "has a body Hollywood would approve" just pales in comparison. The Psalms say "For you created my inmost being; you knit me together in my mother's womb. I praise you because I am fearfully and wonderfully made; your works are wonderful, I know that full well."

When I talk beauty, I'm not saying you have some prima pretty princess body. I'm calling it "fearful," "Wonderful!" Far from some perfectly propped up Barbie figure, according to Psalms your body is downright formidable!! Capable of wielding new life, running an ugly sweater 5k, AND bringing a grown man to his knees! (Hopefully your husband ) Please believe me when I say I am not trying to talk you out of a boob job. I just want you not to do it out of perhaps, for a minute there, forgetting where your beauty and confidence comes from. I just think you are such a woman of high accomplishment and a rocking babe."
What 9 Months Of Pregnancy Really Does To A Woman's Body - Huffington Post
I love her sweet, caring demeanor and genuine concern for me. But I'm still getting boobs!
In addition, my older sister has given me several talks about beauty and self esteem and sent me a link on a documentary she happened to stumble upon recently with a pro-woman slant:
Missrepresentation
. And she gave me a meditation healing CD in the mail for my birthday. Perhaps I will listen to it when I'm recouping from surgery with my new bigger boobs!
My husband and most of my friends (with and without children) are understanding and supportive. Many friends want to have the same procedure done!
As I said before, I'm nervous, but very excited to fill out my shirts, dresses and bathing suit this summer! The 'icing on the cake' is that I'm also getting a little liposuction on my belly button region. But shhhh... don't tell! That would really get people up in arms!! The vanity of it all!!
Which side of the fence do you sit on when it comes to plastic surgery - specifically on mom bodies?
Wish me luck!